Press Release: Occupancy Solutions, LLC Successfully Brings Client Occupancy Rate from 54% to 100% in Just Two Months
Written on 11/18/2016
---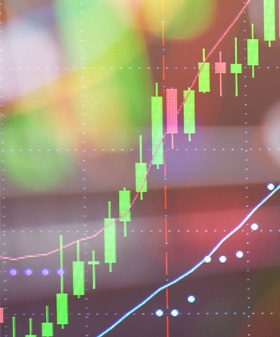 BIRMINGHAM, Mich., Nov. 15, 2016 /PRNewswire/ -- Today Occupancy Solutions, LLC released details of their latest lease up, successfully executed with a very tight deadline. Owner/developer Oracle Consulting Services brought in Occupancy Solutions to help lease-up Bridgeport School Apartments, a Family Adaptive Reuse and Scattered Low Income Housing Tax Credit Project located in Frankfort Kentucky. When Occupancy Solutions was hired on August 1, 2016, Bridgeport School Apartments was only 54% occupied. However, to avoid losing thousands of dollars in tax credits, the building needed to be 100% occupied by the deadline of September 30th 2016.

Various complicating factors, including maximum income restrictions impacted the process of securing Bridgeport School Apartments residents. Adding to the difficulty of confirming the 100% occupancy in two months' time was the fact that the location of the building is off the beaten path with very low walkability scores and no bus service.

Occupancy Solutions President Elaine Simpson explained, "We had to quickly and carefully assess the project in order to create and implement the plan needed to meet their deadline. We identified several key areas that needed to be addressed including the property's website, online presence, social media, added the property to 30+ free listing websites and created flyers for outreach. Once those necessary changes were made, we then took over all the marketing to ensure it was consistent, engaging and effective." Occupancy Solutions also provided coaching to the team at Winterwood Property Management on leasing and made sure that the proper strategies were firmly in place.

Caryn Winter, Owner of Oracle Consulting Services, said, "We were highly impressed with the ability of Elaine and her team to navigate very specific criteria that applied to our applicants. They truly are experts at what they do. We reached our occupancy goal with a remarkably fast turnaround."

About Occupancy Solutions

Occupancy Solutions, LLC provides a range of important services for the needs of multifamily and senior communities. Specializing in the Affordable Housing Industry, "B" and "C" communities, multifamily and senior needs communities, Occupancy Solutions, LLC provides everything from compliance solutions and maintenance solutions to marketing, HR services, customized training and strategic consulting. More information is available at www.occupancysolutions.com.

Contact Details:
Contact Elaine M. Simpson, owner of Occupancy Solutions, LLC at 800-865-0948 or visit the company's website: www.OccupancySolutions.com which provides extensive information on the company's offerings, training services, and consulting work including access to the company's new products offered. The company can also be found on Twitter @OccupancySolved and on Facebook at Occupancy Solutions, LLC.