Meet the Team Dedicated to Reducing Your Vacancy and Increasing Your Income
---
We've been defining and implementing innovative ideas and proven practices since 1986.
Elaine M. Simpson - Founder
Ms. Simpson has passionately been making her mark in the housing industry for over 30 years! Starting on-site as a leasing agent, she worked her way up the corporate ladder by advancing to become an assistant manager, site manager, executive director and finally a senior regional manager with communities in several states and portfolios containing more than 1400 units. Ms. Simpson has extensive experience in Section 8, Section 236, and Low-Income Housing Tax Credit programs, senior communities, as well as market-rate and luxury apartment communities.
Ms. Simpson has worked for both local and national industry-leading companies. Throughout her career, Ms. Simpson has trained new managers across the country, assisted in creating "Best Practices" and procedure manuals, participated in numerous task forces during national mergers, acquisitions and dispositions, and headed "turn around" teams assigned to troubled and distressed communities.
All of her efforts consistently led to successfully increasing income and reducing resident turnover while decreasing expenses and allowing the property to recover economic viability.
Elaine Simpson is a highly rated and sought-after national speaker, consultant, and trainer with offices in Detroit and Phoenix. Her passion for being in front of groups, standing out from the pack and helping others began early in life, as she was a triplet born on Christmas day. Being one of three girls, two of whom were considered identical twins, Elaine learned how to stand out from her other two sisters and still has that same desire and attitude today. She is known for going above and beyond to create workshops, trainings, and keynote presentations that are unique, energizing, and extremely engaging. Sharing her positive and not so positive stories about being a triplet and her 30+ years in property management and corporate life, Elaine uses her relatable experiences, struggles, successes, and stories to connect with anyone who has customers and employees. Using humor and interactive exercises, Elaine grabs the audience and takes them for a ride that they will enjoy, remember, and will have learned essential tools and concepts upon which success and results are built.
As the founder and president of Occupancy Solutions, LCC, Elaine has helped countless professionals with all of their leadership, operational, marketing, maintenance, human resources, housing compliance, leasing consulting, and training needs. Ms. Simpson is a John Maxwell Certified Coach, Trainer, and Speaker, a member of the National Speaker Association and the Real Estate Educators Association, treasurer and president elect of the National Speaker Association of Arizona, Advisor of the Advisory Cloud Group, a faculty member of the National Apartment Association Education Institute, and International Board of Certified Trainers. She is a licensed real estate broker in Arizona and Michigan, Secretary of the Michigan Housing Council and Bank of America Advisory Panel, and has been assisting communities with proven, cost-effective techniques and strategies to achieve increased occupancy, improve resident retention, minimize expenses, and increase net operating income.
---
Our Team
Julie Guffey - Compliance Specialist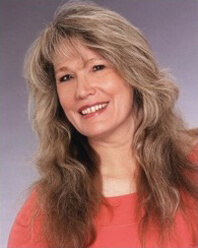 Julie Ann Guffey has been in the housing and leasing industry since 1986 when she started her career in the multi-family industry in Salt Lake City, UT as a community manager. In 1989, Mrs. Guffey moved to Arizona, where she continued her work as a manager focusing on compliance of various Affordable communities until 1998.
In 1998 Mrs. Guffey was contracted with RTC/DIC federal government as compliance agent in the State of Arizona with Phoenix Revitalization Corporation to be a Program Coordinator/Compliance Monitoring Specialist of 6,055 units. Her duties included on-site audits, desk reviews/audits, affordable housing training for on-site management with requirements based on HUD handbook 4350.3, annual billing for program fees, LURA release with title agencies reviewing and processing annual reports from properties. In addition, she drafted and presented the annual and semi-annual reports to Congress through the RTC/FDIC agency.
In 2000, Mrs. Guffey founded JAG Compliance & Consulting as the approved 3rd party Compliance Auditor for IDA bond (regulatory agreement) financed communities. Services include support and training on monitoring for compliance, training on complying with a variety of housing programs, education, and consulting on restoring, maintaining, and achieving affordable compliance. Prior and current work includes over 200 owners/management companies/non-profits, City of Phoenix IDA, Maricopa County IDA, Pima County IDA, and the City of Tucson IDA.
In 2015, Mrs. Guffey joined Occupancy Solutions as the Compliance Specialist overseeing the Compliance Solutions Department where she will provide support and training on monitoring for compliance, training on complying with a variety of housing programs, education and consulting on restoring, maintaining and achieving affordable compliance.
Mark Cukro - Service Team Development Specialist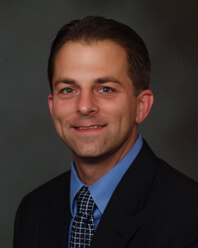 Mark is a leading resource in the field of service team development and brings to you all of the knowledge, skills, and resources necessary to promote personal and professional development. Through his exceptional leadership and industry-proven effectiveness, Mark has become a highly sought-after resource to train service departments and assist companies in creating a customized training program or university to achieve their goals. Through Mark's upbeat and unique approach to delivering technical information, each student is engaged and encouraged to learn how to work more effectively in the multi-housing and service industry.
Anita Banks - Southwestern Regional Operations Manager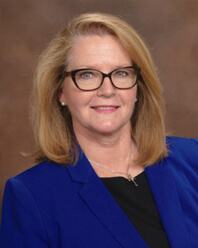 Occupancy Solutions is proud to have Anita Banks as their Southwestern Regional Operations Manager. Anita brings over 25 years of experience from various vital positions held within the multi-family housing industry in Arizona. Anita earned the prestigious Certified Property Manager, CPM, designation through the Institute of Real Estate Management and has an Arizona Real Estate License. Anita also earned a bachelor's degree in Psychology from the University of Georgia and studied Engineering at Arizona State University.
Anita's starter into the world of multi-family housing was as a Research Associate for Park Weaver, a local broker who specialized in the sales of apartment communities in CA and AZ and compiled apartment rental rate and vacancy rate statistics for Maricopa County, AZ, and San Diego and Orange County, CA. That position lead to contacts within the Arizona Multihousing Association who subsequently hired her as their Director of Operations. She was known as Anita Draper in those days. A few years later, she was hired away by one of the AMA members, Dunlap and Magee, to become an Assistant Asset Manager and was instrumental in creating an association with the City of Phoenix when they started to purchase apartment communities to offer as affordable housing. From there Anita moved into a position as a Portfolio Director for a local developer of luxury apartment communities that also operated as a fee management company, The P. B. Bell Companies, where she remained for over 19 years supervising all classes of apartment communities. Anita also worked with Silver Mountain Real Estate Group managing an HOA and upscale condominium rentals in North Scottsdale, AZ and as a Realtor for single-family home sales before joining Occupancy Solutions.
Anita actively serves on committees for the Arizona Multihousing Association.
Saule Jackunas - Midwest Solutions Coordinator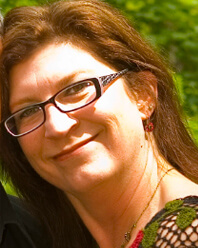 Saule Jackunas graduated from the University of Detroit in 1994 with a BA in Public Relations and Marketing. She immediately started in the automotive project management industry managing budgets, schedules, marketing/sales, purchasing, payroll, legal matters, customer relations, plus problem resolution, collections, and much more. These skills and experiences prepared her to launch a new career path in 2004 into property management.
Ms. Jackunas has followed her interest in property management and joined Occupancy Solutions in early 2014 as the Midwest Solutions Coordinator. She has been able to take her work experiences from past roles and utilize them in a variety of ways relating to property management to create innovative and creative solutions for clients throughout the United States.
Denise Lanfear - Human Resource Specialist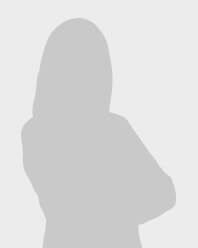 Denise Lanfear is a Human Resource Professional who is passionate about HR and how critical Human Resources is to all companies. She is currently an instructor at Oakland University and University of Phoenix teaching various courses in Business and Human Resources Management at the Graduate level. Denise has an extensive background in all areas of Human Resources, including executive-level coaching, mentoring, recruiting, benefits, compensation, and training. Denise has a solid background in guiding employee relations, compliance, and HR strategy for even the best management teams.
Denise holds her Bachelor's of Science in Business Administration with a focus in Human Resource Management and minor in Production and Operations Management from Oakland University. Denise has her Professional in Human Resource Certification and is an active member of SHRM and HRAGD. Finally, Denise holds her Master's in Business Administration from Oakland University.
Denise can analyze your needs quickly and develop the best solution to fit your company's needs. It's as simple as allowing you to focus on what you do best and letting Denise concentrate on her expertise, which is human resources systems and strategies.
Sherene McHenry, PhD - Leadership IQ Expert Speaker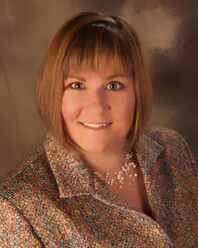 Passionate about equipping organizations who want to boost their Leadership IQ so they can enhance effectiveness, increase employee engagement, and raise productivity, Sherene brings almost two decades of experience empowering leaders for exceptional success in and out of the workplace.
Armed with a Ph.D. in Counseling, Sherene is keenly aware of the immense impact that effective leadership and clear communications have on an organization's bottom line. Combining the knowledge of a former graduate professor with humor and real-world stories, Sherene skillfully empowers leaders to step up and bring out the best in themselves and others.
Having spoken extensively throughout North America, as well as in South American and Asia, Sherene's authored two books, been quoted in the Wall Street Journal and writes a monthly column addressing leadership and interpersonal issues in the workplace. A member of the National Speakers Association, Sherene is president of the Michigan National Speakers Association.
Occupancy Solutions, LLC is a Proud member of:
National Speakers Association
National Low-Income Housing Coalition
NAAEI Faculty Member
International Luxury Hotel Association
National Women's Business Enterprise
ASTD-American Society for Training and Development
NAR-National Association of Realtors
National Apartment Association
National Association of Residential Property Managers-Phoenix Metro
International Board of Certified Trainers (Associated member)
American Apartment Owner Association
Affordable Housing Management Association-Pacific Southwest
Arizona Multi-Housing Association
Arizona Housing Alliance
Arizona National Association of Housing and Redevelopment Officials
Southwestern Affordable Housing Management Association
Affordable Housing Association of Indiana
MHC-Michigan Housing Council (Officer-Secretary)
Detroit Metropolitan Apartment Association
Property Management Association of West Michigan
NOCBOR-North Oakland County Board of Realtors
MAR-Michigan Association of Realtors
Property Management Association of Mid-Michigan
Washtenaw Area Apartment Association
Small Business Association of Michigan
Building Michigan Communities Conference (Committee Member)