About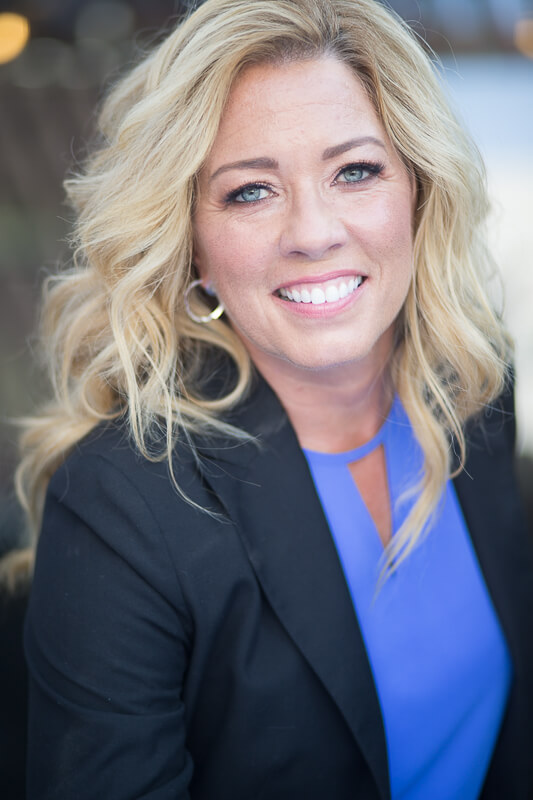 Elaine M. Simpson -
Founder
--Energized, Engaging and Effective--
Growing Occupancy Since 1986
Ms. Simpson has been employed in the housing industry since 1986. Starting on-site as a leasing agent, she moved up, working as assistant manager, site manager, executive director and finally senior regional manager with communities in several states and portfolios containing more than 1400 units. Ms. Simpson has extensive experience in Section 8, Section 236, and Low Income Housing Tax Credit programs, senior communities and market rate and luxury apartment communities.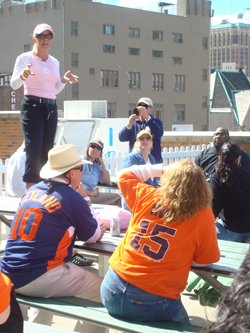 Ms. Simpson has worked for local and national industry-leading companies. Throughout her career, Ms. Simpson has trained new managers across the country, assisted in creating "Best Practices" and procedure manuals, participated in numerous task forces during national mergers, acquisitions and dispositions and headed "turn around" teams assigned to troubled and distressed communities, successfully increasing income and reducing resident turnover while decreasing expenses and allowing the property to recover economic viability.
Elaine Simpson is a highly rated and sought-after national speaker, consultant and trainer with offices in Detroit and Phoenix. Her passion for being in front of groups, standing out from the pack and helping others began early as a triplet born on Christmas day. Being one of three girls, two of whom were considered identical twins, Elaine learned how to stand out from the other two sisters and still has that same desire and attitude today. She is known for going above and beyond to create workshops, trainings, and keynote presentations that are unique, energizing and extremely engaging. Sharing her positive, and not so positive, stories about being a triplet and her 30+ years in property management and corporate life, Elaine uses her relatable experiences, struggles, successes and stories, to connect with anyone who has customers and/or employees. Using humor and interactive exercises, Elaine grabs the audience and takes them for a ride that they will enjoy, remember, and learn important tools and concepts upon which success and results are built.
She is the founder and president of Occupancy Solutions, LCC and has helped countless professionals with all of their leadership, operational, marketing, maintenance, human resources, housing compliance, leasing consulting and training needs. Ms. Simpson is a John Maxwell Certified Coach, Trainer and Speaker, member of the National Speaker Association, faculty member of the National Apartment Association Education Institute, International Board of Certified Trainers, licensed real estate broker in Arizona and Michigan, Secretary of the Michigan Housing Council and Bank of America Advisory Panel and has been assisting communities with proven cost effective techniques and strategies to achieve increased occupancy, improve resident retention, minimize expenses and increase net operating income.
Our Team
Julie Guffey -
Compliance Specialist
Julie Ann Guffey has been in the housing and leasing industry since 1986 when she started her career in the multi family industry in Salt Lake City, UT as a community manager. In 1989, Mrs. Guffey moved to Arizona where she continued her work as a manager focusing on compliance of various Affordable communities until 1998. Read more.
Mark Cukro -
Service Team Development Specialist
Mark is a leading resource in the field of service team development and brings to you all of the knowledge, skills, and resources necessary to promote personal and professional development. Through his exceptional leadership and industry-proven effectiveness Mark has become a highly sought after resource to train service departments and assist companies in creating a customized training program or university to achieve their goals. Read more.
Anita Collum -
Southwestern Regional Operations Manager
Occupancy Solutions, LLC is proud to have Anita Collum as their Southwestern Regional Operations Manager. Anita brings over 25 years of experience from various key positions held within the multi-family housing industry in Arizona. Anita earned the prestigious Certified Property Manager, CPM, designation through the Institute of Real Estate Management and has an Arizona Real Estate License. Anita also earned a Bachelor's Degree in Psychology from the University of Georgia and studied Engineering at Arizona State University. Read more.
Saule Jackunas -
Midwest Solutions Coordinator
Saule Jackunas graduated from the University of Detroit in 1994 with a BA in Public Relations and Marketing. She immediately started out in the automotive project management industry managing budgets, schedules, marketing/sales, purchasing, payroll, legal matters, customer relations, plus problem resolution, collections and much more. Read more.
Denise Lanfear -
Human Resource Specialist
Denise Lanfear is a Human Resource Professional who is passionate about HR and how important Human Resources is to all companies. She is currently an instructor at Oakland University and University of Phoenix teaching various courses in Business and Human Resources Management at the Graduate level. Denise has an extensive background in all areas of Human Resources including executive level coaching, mentoring, recruiting, benefits, compensation and training. Read more.
Sherene McHenry, PhD -
Leadership IQ Expert Speaker
Passionate about equipping organizations who want to boost their Leadership IQ so they can enhance effectiveness, increase employee engagement, and raise productivity, Sherene brings almost two decades of experience empowering leaders for exceptional success in and out of the workplace.
Occupancy Solutions, LLC is a member of:
National Speakers Association
National Low Income Housing Coalition
NAAEI Faculty Member
International Luxury Hotel Association
National Women's Business Enterprise
ASTD-American Society For Training and Development
NAR-National Association of Realtors
National Apartment Association
National Association of Residential Property Managers-Phoenix Metro
International Board of Certified Trainers (Associated member)
American Apartment Owner Association
Affordable Housing Management Association-Pacific Southwest
Arizona Multi Housing Association
Arizona Housing Alliance
Arizona National Association of Housing and Redevelopement Officials
Southwestern Affordable Housing Management Association
Affordable Housing Association of Indiana
MHC-Michigan Housing Council (Officer-Secretary)
Detroit Metropolitan Apartment Association
Property Management Association of West Michigan
NOCBOR-North Oakland County Board of Realtors
MAR-Michigan Association of Realtors
Property Management Association of Mid-Michigan
Washtenaw Area Apartment Association
Small Business Association of Michigan
Building Michigan Communities Conference (Committee Member)