Give Guests A Place To Rest And Refresh After A Long Flight
Written on 03/21/2023
---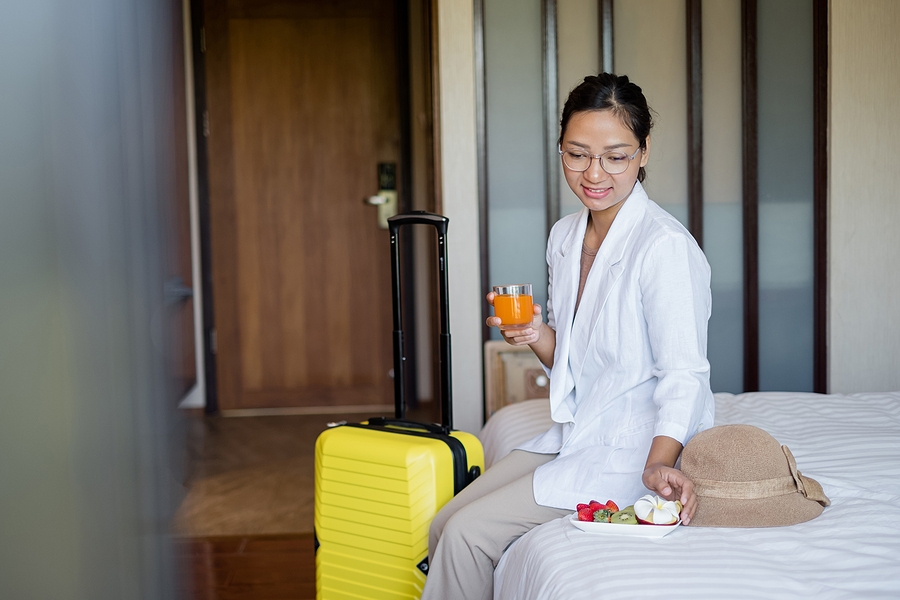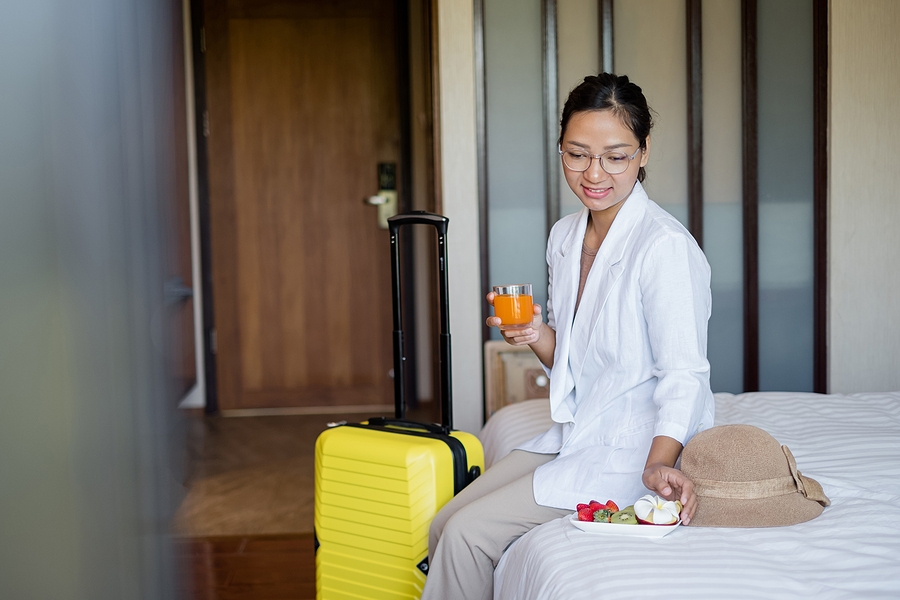 The best first impression an independent hotelier can make on their guests is one that prioritizes care. When any traveler, business or leisure, arrives at their hotel, they want to know they're well taken care of. This is even more important when guests are arriving after a long and arduous day of travel. After a long flight (or long day on the road) having what your guests need to feel rested, refreshed, and ready to go makes a huge impact. A few ways to provide a refreshing experience for guests checking in are:
• Provide healthy snacks – If your rooms feature a mini-bar of any kind, you can certainly stock it up with candy bars and cans of soda, but that might not be what your new guests are really looking for. Airplane food isn't known for its nutritional value or taste, and guests may be arriving feeling hungry and sluggish all at once. Having granola bars, nuts, or even fresh fruits available with bottled water is often more appreciated.
• Have cold water available – Flying is notoriously dehydrating, and a fresh cold bottle of water can breathe new life into guests when they arrive after a long day of travel. Offering cold bottles of water at check-in, or preparing the room with a cold bottle per guest is a refreshing surprise guests can truly appreciate.
• Consider your amenity kits – If your rooms offer amenity kits, a few key items are very appreciated after a long travel day. Simple products like moisturizer to treat dry skin, a face washing cloth or cleanser to refresh the skin, and a small tube of toothpaste can help guests to get ready to enjoy the town or comfortably relax feeling renewed and energized.
• Incorporate aromatherapy – Travel days are stressful, and aromatherapy is a simple and effective way to unwind. Reed diffusers or sprays that use calming essential oils like chamomile, lavender, or mint can immediately set a more relaxing mood in each room.
First impressions mean a lot, and we at OccupancySolutions.com want to help boutique hoteliers to make the best first impressions with their new guests. To learn more about making guests feel comfortable, refreshed, and at home after a long travel day, contact us at OccupancySolutions.com today.