Other Services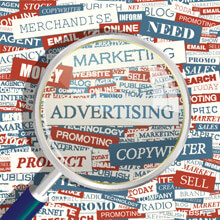 Having an effective marketing plan and the resources to implement it are key to reaching the right customer at the right time. Occupancy Solutions can help assess all of the key factors impacting your property's success and propose a plan that will be easy to implement immediately. Our services span from making the plan to carrying it out – or making the plan and providing the services you can utilize to do it on your own.
Compliance Solutions Human Resources Solutions Insurance Solutions Maintenance SolutionsStrategic Marketing Plans Virtual Staging Print Advertising Website Design & SEO Photography
Our Services Include:
Property Repositioning Services
Housing Program Compliance & Consulting Services
Human Resources Training and Consulting Services
Maintenance Technician Training
Oversight and implementation of marketing, resident retention and property image changing plans
Individual and Team Development
Outreach Training
Community Branding
Marketing & Market Assessments
Marketing Plans
Site specific marketing & outreach training and plan development
Outselling the Competition
Proper Telephone Techniques
Converting Calls to Visits
Increasing Closing Ratios
Overcoming Objections
Rapport & Relationship Building
Effective Follow-Up
Closing Techniques
Increasing Resident Retention
Creating effective plans
Employee & Resident Event Planning
Affirmative Fair Housing Marketing Plans
Resident Selection Criteria Development
Developing effective Resident Retention Plans
Model Staging
Community Amenity Make Overs
Brochure, Collateral & Promotional Materials
Postcard Design & Mailing Services
Photography Services
Employee Coaching
Communication Strategies
And so much more!