Other Services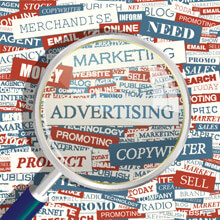 Having an effective marketing plan and the resources to implement it are key to reaching the right customer at the right time. Occupancy Solutions can help assess all of the key factors impacting your property's success and propose a plan that will be easy to implement immediately. Our services span from making the plan to carrying it out – or making the plan and providing the services you can utilize to do it on your own.
Compliance Solutions Human Resources Solutions Insurance Solutions Maintenance SolutionsStrategic Marketing Plans Virtual Staging Print Advertising Website Design & SEO Photography
Our Services Include:
Property Repositioning Services
Housing Program Compliance & Consulting Services
Human Resources Training and Consulting Services
Maintenance Technician Training
Oversight and implementation of marketing, resident retention and property image changing plans
Individual and Team Development
Outreach Training
Community Branding
Marketing & Market Assessments
Marketing Plans
Site specific marketing & outreach training and plan development
Outselling the Competition
Proper Telephone Techniques
Converting Calls to Visits
Increasing Closing Ratios
Overcoming Objections
Rapport & Relationship Building
Effective Follow-Up
Closing Techniques
Increasing Resident Retention
Creating effective plans
Employee & Resident Event Planning
Affirmative Fair Housing Marketing Plans
Resident Selection Criteria Development
Developing effective Resident Retention Plans
Model Staging
Community Amenity Make Overs
Brochure, Collateral & Promotional Materials
Postcard Design & Mailing Services
Photography Services
Employee Coaching
Communication Strategies
And so much more!
---
Apartment Mystery Shop
Apartment Mystery Shop-Why should you Hire a Mystery Shopper?
There are many aspects to Property Management that need to be considered to be successful. Most companies closely monitor a properties success through analyzing the financials. Leasing, sales, and marketing directly affect the bottom line; Apartment Mystery Shopping is the most effective way to monitor this area. Apartment mystery shopping will also allow you to know how your customers are being treated and if your employees are following your company policies. In property management we are managing the owners asset. It is your duty to provide the best service possible to your owner. An Apartment Mystery Shop is a great way to ensure you are giving your owner the best. Below are three reasons to consider apartment mystery shopping for your company.
Apartment Mystery Shopping Training Tool
Apartment Mystery shopping can be a valuable training tool. Training your team strengthens your bottom line. Each time one of your employees is shopped it's a great way for them to identify their weakness and strengths. It can help management know where to spend time training their employees and also where their employees deserve some positive recognition. After an apartment mystery shop you may realize that you need training in overcoming renters objections, closing sales, or fair housing. Occupancy Solutions has training available for each of these areas.
Apartment Mystery Shopping gives you the insides scoop about what is really going on at your community.
Have you ever wondered what really happens at your community when you are not there? Apartment Mystery Shopping can also help you recognize problems. A fresh set of eyes and an unbiased opinion lets you step into the shoes of one of your prospects. It's easy for staff to become "blind" to curb appeal issues because they see the property every day. They aren't seeing other apartment communities on a daily basis and certain things may become over looked. An apartment mystery shopper can also sense the moral of your on-site team. They can pick up on whether they work well together, if they have a positive attitude, etc. This is a great way to identify challenges you may have not known were an issue.
Track Your Companies Compliance With Fair Housing Laws with Apartment Mystery Shopping
Fair Housing compliance is so important in property management. While offering trainings to your employees once or twice a year may seem like enough it is not. Apartment Mystery Shopping allows you to ensure that your team is following fair housing laws and not violating them. It is also proof that they are following the laws and representing your company well. It is a win-win.
Apartment Mystery Shopping many seem like a waste of time and money but it is just the opposite. It is an amazing teaching tool for your employees. It can help you evaluate the effectiveness of your team, and document their performance good or bad.

At Occupancy Solutions we provide Apartment Mystery Shopping services. We use experienced Apartment Shoppers that have a vast knowledge of the industry. We provide a detailed report that will outline your employee interaction with the shopper that includes the phone call, tour, and follow up. We also provide training in all areas that may be identified as a weak spot during your personal apartment mystery shop. Training is important in community management, and we at Occupancy Solutions can help you to make your training even better. To learn more about the importance of training and what it can do for your bottom line, check us out today!
---