How To Safely Welcome Back Travelers
Written on 06/30/2020
---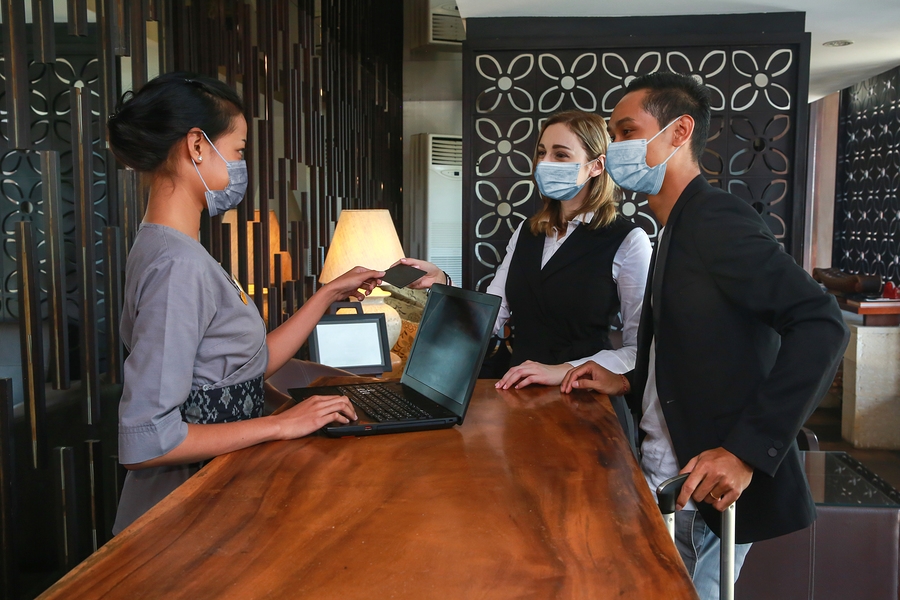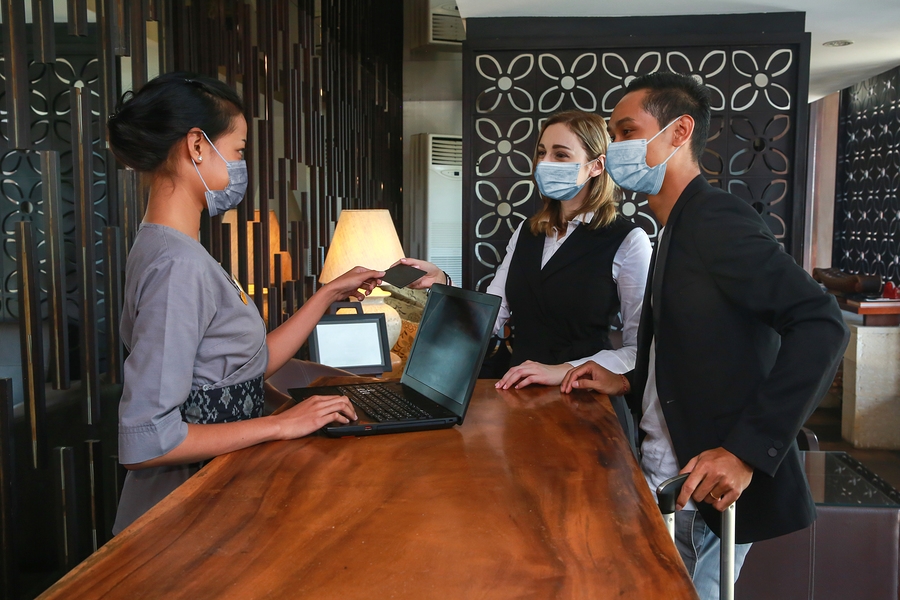 With cooped up travelers feeling the cabin fever, the travel industry is expected to boom back as soon as it's safe to do so. Along with new travel trends popping up, travelers may expect a slightly different experience than the one they've grown accustomed to.
Whether the trip is for business or leisure, travelers want to feel safe while exploring their country or the world, and boutique hoteliers should know just how to make sure they do. We at OccupancySolutions.com are here to break down a few ways you can safely welcome back travelers and show them that their safety is one of your top priorities. A few tips for safely welcoming back travelers to your boutique hotel are:
Change up your amenities – If you offer your guests small travel bottles of shampoo, conditioner, and soap in your hotel rooms, you may want to add a small bottle of hand sanitizer or disinfectant wipes to that list. Such a simple gesture can mean a great deal to your customers, showing them that you're putting their safety and comfort first. Additionally, with this gesture of cleanliness on display, they'll also likely feel a bit more at ease knowing that you take your hotel's cleanliness seriously as well.
Go contact-free as much as possible – While welcoming guests with a handshake may have been a part of your friendly first impression before, this is a thing of the past, at least for a while. What travelers will be looking for are contactless possibilities, which allow them to keep their distance while still conveniently navigating their trip. Apps for contact-free check-in and check-out and contact-free room service are more important than ever.
Keeping distances – It's going to be a while before guests are comfortable in crowded spaces again, so keeping distance is a top priority. If your boutique hotel has a spa, gym, or pool, limiting the capacity of these areas can help make your guests feel much safer and better taken care of.
Safely welcoming back travelers will ensure that you preserve your positive relationship with guests going forward. To learn more about safely resuming your hotel's operations, contact us at OccupancySolutions.com today.