Adult Coloring Book for Property Management Professionals
Occupancy Solutions Founder Elaine M. Simpson published the first adult coloring book designed with the Property Management professional in mind.
"You provide not just a "unit"; you provide a home, a lifestyle and in many cases a foundation for your residents future. Never discount how you positively impact your residents lives now and into the future. Take time for yourself, unwind, de-stress and have fun...you deserve it!" - Elaine M. Simpson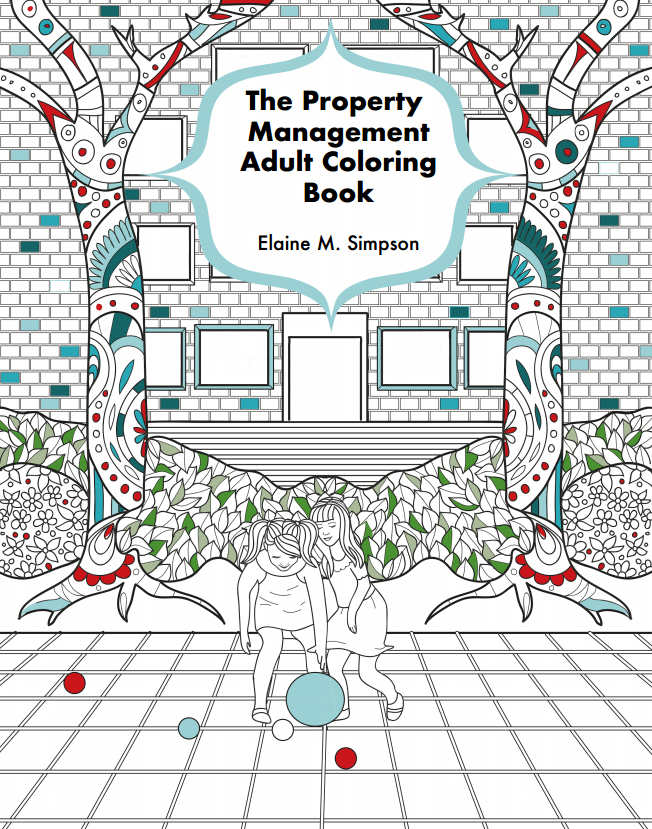 The Kit Includes:
1 Coloring book with 27 coloring pages
An uplifting quote on each page to inspire property management professionals
Coloring pencils
Red plastic carrying bag
"I just received my copy of your coloring book for property management. I really like the many good quotes you have per page!"
Minerva McParland

Regional Property Manager

Huntington Management
The cost for the kit is $8.99 plus shipping. If interested in bulk purchasing or expediting shipping, please email esimpson@occupancysolutions.
Sneak Peak: