Consulting Services: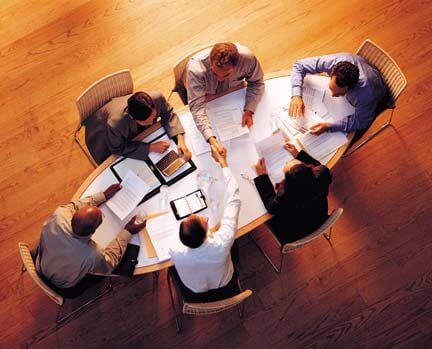 Because every multi-family community presents unique problems and opportunities, we concentrate on problem-solving individual assets, not implementing "cookie-cutter" plans. We develop and implement strategic repositioning plans addressing marketing, image, leasing, resident retention and other areas of operations that directly influence leasing and renewals. Most importantly, we focus on team, site-specific and individualized training for your staff so that they understand, support and are ready to implement the plan.
To best meet the needs of the community and to gain support of the site team, we hold a two day "Market Repositioning Brainstorming" session with the community site staff. During this brainstorming session, as a team we analyze and compare how the community competes in the market and who is and should be the target prospective resident. This is achieved through numerous interactive exercises. Once this is completed, the repositioning action plan begins to take shape. We identify the best approach to improve the community's image, how to connect with the potential resident, what steps to take to reduce resident turnover and cost effective techniques and strategies to achieve optimal occupancy while realizing ideal rents.
Occupancy Solutions, LLC will then assist in the implementation of the Repositioning Action Items which often includes additional training and coaching as needed depending on the needs of the community's team.
---
Outreach
A common misconception is that performing outreach is the same as cold calling. Most people dread cold calling for fear of rejection; because of this, people don't conduct outreach. Occupancy Solutions believes the difference between the two is that outreach is partnership building and cold calling is asking for a sale! When you outreach, you create partnerships that will add value to living at your community and encourage loyalty from your residents.
Occupancy Solutions will work closely with your team, exploring who, why, how, when and what to do to make outreach efforts effective. Your team will learn how to connect with businesses, organizations and local agencies, creating partnerships resulting in referrals and providing services, programs and resources for current and future residents. Learn what to say to increase referrals and create value-added programs at your community.
---
Networking
Networking is a type of outreach that is often overlooked in our industry. Networking allows one to connect with multiple people and groups with minimal effort. Your team will learn a variety of networking techniques and explore what to do before, during and after the event to make it easier, fun and effective. Your team will learn all the tools to be very successful and effective!
Occupancy Solutions believes that coaching throughout outreach and networking plans enhances and improves your team's results. In addition to teaching, creating and coaching through outreach and networking plans, Occupancy Solutions can perform outreach and networking services representing your community or can team up with your team members to support and enhance their efforts.
---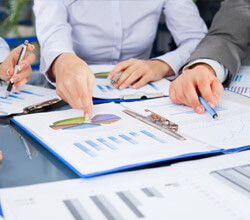 One of the biggest challenges a site encounters is that once the plan or action items are created, how do they implement the plan and action items to meet their goals. Occupancy Solutions believes that true education often requires ongoing teaching and coaching to reinforce what your team members have learned. Coaching helps your team members to be more effective, meet their goals and achieve success.
Coaching is also an important tool in leasing training plans as well as employee performance improvement plans. The coaching for these types of plans is provided primarily on an individual basis and allows the leasing education or performance improvement plan to be enforced and applied in day to day situations. This ongoing coaching provides assistance in addressing unexpected challenges, reaching goals, increasing closing ratios, improving occupancy, reducing turnover and improving customer service.
Coaching can be provided in person, via telephone, via internet and on a daily, weekly, biweekly, monthly, quarterly or as-needed basis and is suitable to teams as well as individuals.